Large-scale donation drive on 17 September.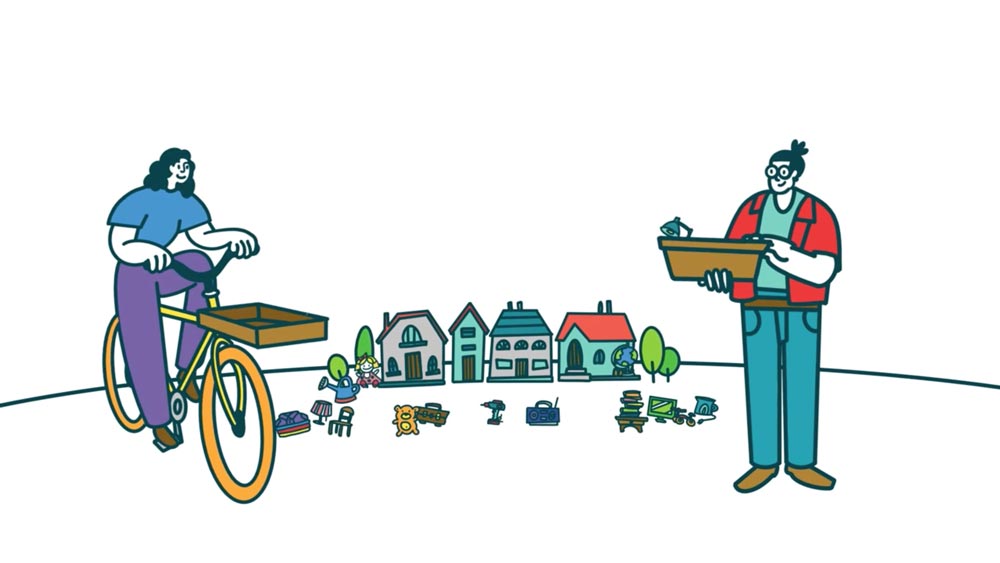 On Sunday 17 September, a large-scale donation drive is being organised throughout the municipality of Watermael-Boitsfort.
On Car Free Day, local residents will have the opportunity to take away items in good condition that they no longer need. These items, laid out in such a way as not to clutter up the street, will be given a second life by passers-by.
Passers-by will be able to pick up the items of their choice until 7 p.m., at which time residents will have to take back any items not taken away. It's an original way of giving your belongings a new lease of life, to the delight of your neighbours! 
This initiative by the municipality of Watermael-Boitsfort is financially supported as part of the "clean.brussels" call for projects.
Watch the video presenting this initiative here!
Green
This initiative is part of measure 9 of the clean.brussels regional urban cleanliness strategy, which states that "Increasing the availability of 'mobile recycling centres' and plans for donation points and 'Proxy Chimiks' at strategic positions in collaboration with the municipalities, in order to enable the people of Brussels to get rid of bulky waste items and chemical household waste close to where they live, especially for those who do not have a vehicle.".