Who are the Public Zone Managers? Teams that work locally and in a coordinated way.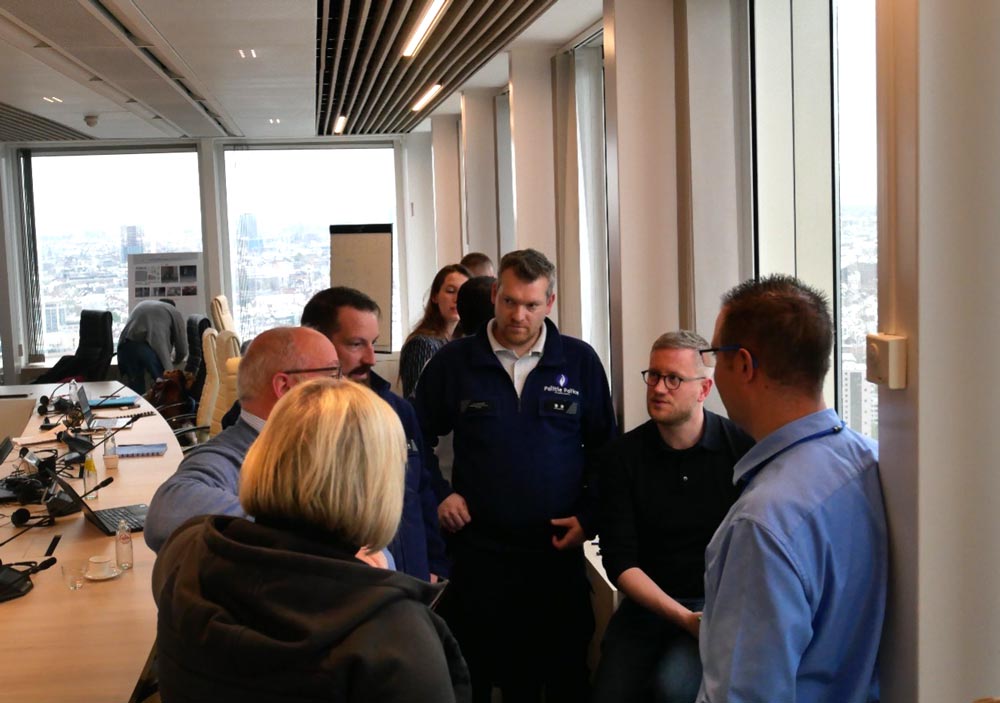 In Brussels, many different actors are involved in managing and maintaining spaces. Each one has different responsibilities and its own areas of operation. Although justifiable, this situation results in a fragmented response, which can complicate the day-to-day management of certain districts and negatively impacts their overall cleanliness.
The clean.brussels strategy envisages introducing an operator, to ensure greater horizontal cooperation and better coordination of the actors working in a given area. This new system of governance will focus on the emergence of co-designed solutions, based on problems in the field. The pilot project MPZ (Public Zone Manager), launched by Bruxelles-Propreté Agency in 2021, aims to improve the cleanliness of four areas* through better coordination of the public actors and monitoring of the implemented activities. The mission of the MPZ includes on-site assessment, defining the practical problems to be solved, clarifying the responsibilities of the actors and any grey areas, setting up working groups, drafting an action plan, and implementing practical measures on site.
Where do we stand in February 2023?
The drafting of action plans for the Public Zone Manager mission is almost completed! These plans were presented to the Brussels Parliament Environment Commission on Wednesday 8 February, in the presence of Minister Alain Maron. Each action plan features around 15 practical measures to improve the cleanliness of the area, as one of the four areas in the mission: Place Flagey, Place Liedts, Gare du Midi (South Station) and Mont des Arts. Four priority measures have been selected, one for each area.
Green
In Flagey, the measure involves appointing someone to oversee the canopy that covers the bus and tram stops. This canopy presently faces various problems, due to a lack of maintenance.
In the Liedts area, the measure comprises focusing on a strategy of shared use of commercial containers, whose storage in the public space currently causes numerous nuisances.
On the Mont des Arts, the measure involves clarifying the responsibilities of each actor on a site where management is particularly challenging, due to the large number of actors. This clarification will notably enable complementary measures, such as the cleaning of tags on the entire site.
At the Gare du Midi (South Station), the focus is on the urinals, which are today in a very poor condition, in order to improve their management while awaiting the construction of a new toilet facility as planned in the Urban Renovation Contract.
The next stages of the mission will aim to have these action plans approved by the city's municipalities and the Brussels Government, to ensure they are implemented and monitored during 2023.